NETWORKED WORLDWIDE.
AT ANY TIME.

Gyozze le velünk a határokat! Szállítmányait a feladathoz legmegfelelobbnek bizonyuló légitársasággal a világ szinte minden pontjára elfuvarozzuk. Egyedülálló szállítórendszerünkkel biztosítjuk a leggyorsabb utat a címzetthez. Abban a nem várt esetben, ha egy járat nem, vagy késve indul, egyedi Prewarning rendszerünkön keresztül idejében értesítést kapnak ügyfeleink. "Túlméretes" és charter szállítmányok elfuvarozása sem jelent akadályt cégünknek. Határidos csomagjaikat kézipoggyászként, személyes kísérovel juttatjuk el a kívánt helyre.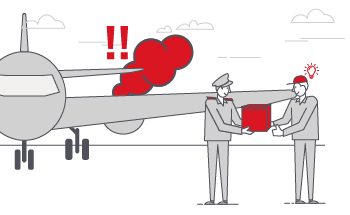 We are flexible
A solution is only a good solution for us if it meets your exact requirements. Because for us, logistics have to be flexible and individual. We're passionate about that.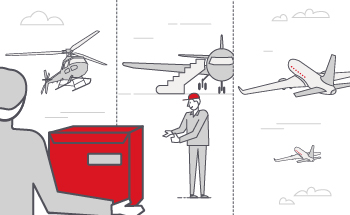 We find solutions
Is your supply chain unreliable? Trust in our expertise and our many years of experience. We analyze your process, unravel anything overly complex, correct any mistakes, and optimize whatever isn't running as well as it should.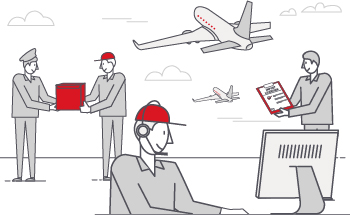 We are specialists
You can definitely put our employees and partners to the challenge – they're all specialists in their field and know exactly what they're doing. That way, you can always look forward to the best solution.
SPECIAL CASES
Whether we deliver small parcels or complete large project transports:
We have an individual solution for our clients' usual and unusual requests – simple, professional, dependable!