NETWORKED WORLDWIDE.
AT ANY TIME.
Through our close network of partners, we offer you more than 500 ports worldwide to load and unload your LCL and FCL shipments. Our ONTIME team of specialists handles each challenge, from part shipments to full project shipments, efficiently and professionally.
We have customized solutions for smooth transport available not only at Sea, but also in the pick-up and delivery process.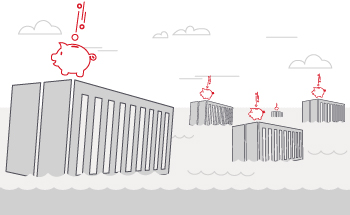 We offer cost-saving storage
If you only need your freight at a certain time, that's no problem for us. We offer temporary floating storage – directly saving you storage costs.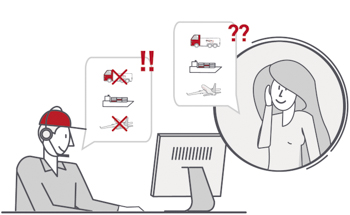 We give you advice
The optimal shipping method? A better route? We know our way around, and will be happy to advise you. Just tell us what you want and we'll find the best solution for your transport.
We're experienced
You can rest assured that we know what we're doing. We work exclusively with specialists so that your shipment reaches its destination harbour safe and dry.
SPECIAL CASES
Whether we deliver small parcels or complete large project transports:
We have an individual solution for our clients' usual and unusual requests – simple, professional, dependable!