NETWORKED WORLDWIDE.
AT ANY TIME.
Sürgos szállítmányoknál Európában kiváló partnerhálózatunk révén biztosítjuk, hogy megbízóink a legrövidebb ido alatt jussanak szállítmányaikhoz. Pro- Aktív internetes csomagköveto rendszerünknek köszönhetoen mindent megtudhatunk a küldemények aktuális tartózkodási helyérol, végigkísérhetjük a csomagok teljes útvonalát, legyen szó dokumentációról vagy palettás áruról.
Az Önök kényelme érdekében szolgáltatásainknak szinte nincs idokorlátja, kérhet kora reggeli, de akár szombati, sot fix idore történo kiszállítást is. EUROBAG szolgáltatásunkat, 5 kg-ig Európa 23 országába fix áron kínáljuk.
Sürgős esetekben – például pótalkatrészek szállítása, gépleállás, nélkülözhetetlen papírok, iratok hiánya – a szállítás kérheto háztól házig. Minden autónk telefonnal felszerelt, személyzetünk folyamatosan beszámol az aktuális helyzetrol.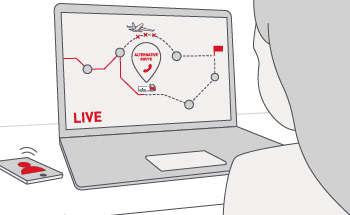 We work proactively
So that you're always optimally informed, we contact you directly in case of any deviations. With proactive status reports you constantly have a live monitoring option for your shipment.
It's as simple as that.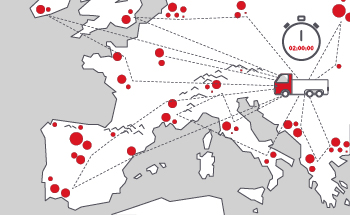 We ensure that you stay mobile
Express deliveries get things moving: throughout Europe, you can expect a delivery vehicle within a maximum of two hours. You receive the price information straight away. That's what we call fast service.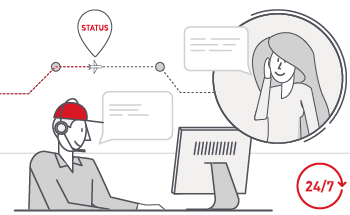 We're at your service
To ensure that you're quickly informed about your rapid delivery, you have a personal contact person. That way, at any time – and we mean literally around the clock – you'll always know the precise location of your goods.
SPECIAL CASES
Whether we deliver small parcels or complete large project transports:
We have an individual solution for our clients' usual and unusual requests – simple, professional, dependable!