NETWORKED WORLDWIDE.
AT ANY TIME.
ONTIME clears up your warehouse: throughout Europe, we deliver within defined time frames. Of course, it doesn't matter to us whether it's goods, decoration or equipment – we support wholesale and retail sector with individually tailored service. Transparently and precisely.
By the way, that also applies to deliveries and returns – as well as to orders from your online shop. That saves you storage space as well as stress, because with Floor Ready Merchandise (FRM) you can plan securely and reliably.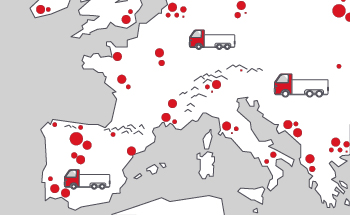 We are punctual
We reliably deliver your shipment Monday through Saturday at the agreed time – to anywhere in Europe. If the goods arrive in Sattledt by 10 pm, you can look forward to next-day delivery anywhere in Austria.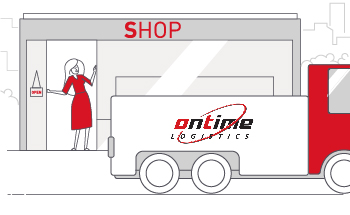 We offer space
Our service is so precise and efficient that you almost no longer need your storage space. Deliveries can, for instance, arrive daily before opening hours, from the supplier directly to your shop – ready for sale.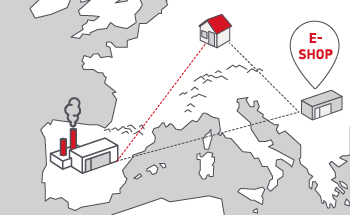 We are digital
For orders in your online store, we can look after delivery directly – from the manufacturer or supplier to your customer without any detour via your store. That saves you storage space and labour capacity.
SPECIAL CASES
Whether we deliver small parcels or complete large project transports:
We have an individual solution for our clients' usual and unusual requests – simple, professional, dependable!