NETWORKED WORLDWIDE.
AT ANY TIME.
Ontime Logistics provides tailored logistics solutions for transport of temperature sensitive material such as perishables or pharmaceutical products.
Our know-how, efficient organization and reliable technology ensure an uninterrupted cold chain all the way to the final destination of your delivery. With Ontime Logistics, you can rely on complete documentation and proactive communication throughout the entire transport.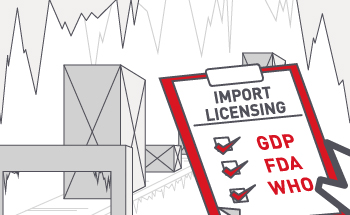 We are consistent
Whether on water, by road or in the air, pharmaceutical products – flawlessly documented – are transported by us according to the legal requirements (GDP, FDA and WHO-compliant). That goes especially for temperature-sensitive goods. Put us to the test!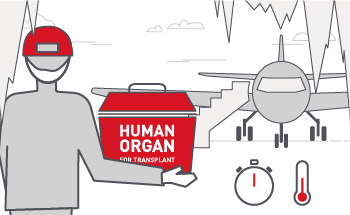 We work with special sensitivity
Temperature-sensitive and time-critical? That's nothing new to us. Anything that has to be sent at a certain temperature and with precision punctuality is in the right hands with us. That goes for preclinical research projects, study materials or other sensitive goods. We guarantee it!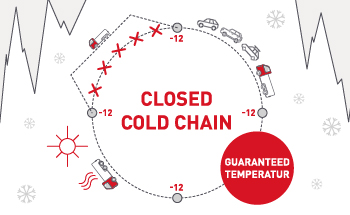 We have a plan
For temperature-sensitive goods, not only the correct number of degrees is important – what's most essential is that there is no interruption of the cooling chain. That's why we're equipped for all eventualities – and ensure consistent adherence to the required temperature. From start to finish.
SPECIAL CASES
Whether we deliver small parcels or complete large project transports:
We have an individual solution for our clients' usual and unusual requests – simple, professional, dependable!